Search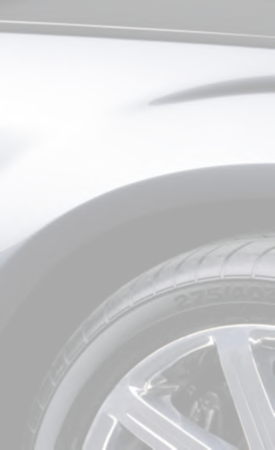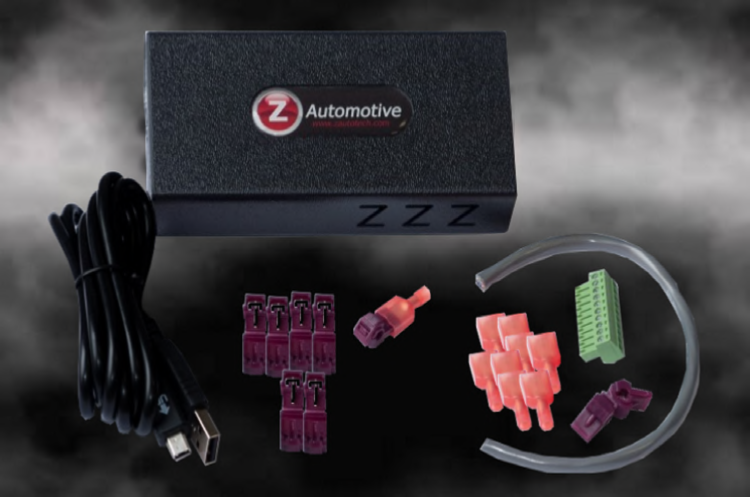 Chrysler 300c TranZformer Shift Kit (suits all saloon and tourer models 05-10)
Have your NAG1 transmission shift how YOU want it to. With TranZformer, you get to modify shift firmness that fits your driving style/mood, plus a whole lot more!

TranZformer installs in minutes, connecting via wiretaps into 8 wires all hidden behind the steering column lower cover. Once installed, TranZformer will modify transmission parameters for that real "old school" muscle car shift kit feel. Chirp through gear shifts or just firm them up a little for towing or for track use- your choice. Use your steering wheel buttons and EVIC screen (or cruise stalk/buttons for those without EVIC) to adjust shift firmness on-the-fly, whenever you want. Or connect to your PC via USB cable, and you can dial in independent upshift and downshift boost percentages (0 to 100) for each gear in both Drive and AutoStick mode. Reduces the time delay when shifting into Reverse and Drive as well. You also can adjust shift firmness scaling based on throttle position. TranZformer allows you to reset or kill the TCM's adaptive learning system, keeping the TCM from dialing back the shift firmness over time. Programming Utility (for Windows PCs only) allows you to program shift parameters, view status, update firmware, and more.
Steering Wheel shifting(SWS): Allows you to use your steering wheel's volume+/- and page up/down buttons to manually control gear shift while keeping your hands on the wheel. SWS mode is enabled after placing the vehicle in AutoStick mode using the console shifter. Once in Autostick, use the volume buttons to shift! This feature can be enabled or disabled at any time using the steering wheel buttons.
AutoUpshift: Set your own shift points when in AutoStick - Using the cruise stalk or ZPU Utility, dial in any RPM for upshifts in AutoStick mode - perfect for high-power high-revving track use. Ideal for use with Mopar Performance TCM - which does not have Autoupshift feature, or in conjuction with a DiabloSport tuner which can disable Autoupshift on stock TCMs.
Line Lock Mode*: Push the cruise control stalk while stopped in Autostick, and the ABS internal valves will hold the vehicle with the front brakes so you can hit the gas and do a perfect burnout. Vehicle will not roll until you let go of the cruise stalk. Great for the track or just for fun.
Burnout Mode*: Pull the cruise control stalk while stopped in Autostick, and the ABS pump will hold the vehicle with the front brakes so you can hit the gas and do a perfect burn and roll.
Launch Mode*: Pull the High Beam stalk while stopped in Autostick, and the ABS valves will hold the vehicle with the all 4 brakes so you can have the perfect launch at the track.
Peak RPM Display: Will display actual shift RPMs after each shift - great when adjusting Autoupshift to squeeze every last bit out of that high revving cam, or to check what RPM you hit when shifting manually.
0 to 30 and 0 to 60 Timer : Will display 0 to 30 and 0 to 60 times on EVIC display.
Transmission Temperature Display: Has the ability to display transmission temperature on EVIC screen. No special scan tool required for transmission fluid changes anymore!
Transmission Status Display: Has the ability to display current gear and torque converter clutch status on EVIC screen.
ESP On: Will reset and re-enable ESP system at your command without having to turn car off. Perfect for R/T owners that use a NoESP mod or "key trick".
Reset Adaptives: Will reset TCM adaptives any time you wish with a simple pull of the cruise and high beam stalks.
Kill Adaptives: Keep the transmission responding as if you just reset the adaptives. This mode keeps the adaptives from ruining responsiveness. Enable/disable at any time by the simple pull of the cruise and high beam stalks for 3 seconds.
Clear CELs*: Have some other mods that are setting your Check Engine Light a bit too often? This handy feature lets you clear the light and the codes with a simple EVIC menu item.
Auxiliary output*: Pull the cruise control stalk and press the page up/down buttons on the steering wheel, and an AUX pin on the tranzformer can control an external relay, for just about any purpose. Use it to control your nav/movie screen, open exhaust cutouts, enable your NoS system, etc.
TranZformer from Z Automotive really transforms your car in to a neck-snapping, tire-chirping fun to drive beast that at the press of a button, returns to stock. Best of all, it's completely hidden.
TranZformer is available for 2005-2010 Magnum, 300/300C, Charger, and 2008-2014 Challenger. It will work with stock transmissions/TCMs, and modified transmissions/TCMs, like the Mopar TCM, Blue Top solenoids, BB Valve bodies, Paramount/SHR Transmissions, etc.

The Custom 300c Shop are proud to be the official UK & Europe distributor for Z-Automotive Products

Please Note: It has been noted that some facilities/functions do not work on some UK and Euro models due to differences in car software. Other than the following information we cannot identify individual cars versus what from the following list will / will not work. Buyers must therefore accept the possible following differences between Manufacturers specifications and actual funcionality on UK / Euro cars.
- Display of funcionaility/mode on EVIC does not work on all cars i.e. facelift 08-10 cars no display, prefacelift 05-08 some cars.
- Gear Shift RPM point adjust does not work on most CRD Diesel models.
- It is said that as the Diesel has a PCM instead of a ECU the addaptive reset does not work. Most drivers though do claim a difference after using this facility.