Search

We've all experienced just how hard it can be to source custom and aftermarket parts, since most are only available overseas. As well as taking much longer to arrive, there are all the extra expenses involved in importing goods from outside the EU i.e. shipping, Import Duty, VAT & final destination postal fees. Tot it all up and what was a £125 item can be approaching double the item value by the time you receive it, not to mention all the uncertainty of dealing with overseas retailers.
Well no more.... you'll now find all those popular parts and accessories from top brands such as Viezu Technologies, Billet Tech, Sonar, Coastaletech and more in one place, and better still most parts are stocked and available for immediate dispatch. You'll find that the majority of our parts are comparable or cheaper in price than our competitors but unlike others we offer unrivalled product support and technical assistance to ensure you choose the right part for your car.
Simples.... you name a modification and either one of us has done it or we know someone that has, so as well as sourcing the right part for your Chrysler 300c we can, should you wish offer advice on fitting and, if you're really stuck, depending on your location we may for a reasonable charge be able to help fit. Within our contact us page we offer contact details for both product and technical support, so if you do have a question relating to one of our custom parts or accessories and are not sure if its application is right for your Chrysler 300c, give us a call or send us an Email and we'll do our up most to help. This level of customer support you won't find anywhere else.
We are also keen to offer more hence we have two pages dedicated to our customers, being our classifieds and gallery pages. If you have an item to sell or are looking for something specific not stocked by us drop us a line and we'll post it up for you and, even better until the end of March 2012 there is no fee or commission payable when you sell.
Proud of your Chrysler 300c? Why not send us some pic's and details of any modifications and we'll be pleased to showcase it within our Gallery.
Why choose us? Unrivalled Product and Technical Support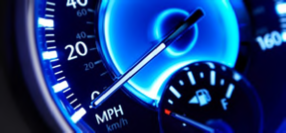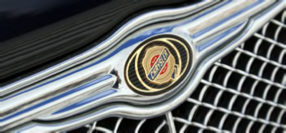 Obsessed with your Chrysler 300c? so are we, essentially why the idea for our online shop dedicated to all things Chrysler 300c was born.
We are all owners of 300c's and met through the UK's No' 1 Chrysler 300c community club 300cforms.com. Each of us share the obsession and have made various upgrades and modifications to our 300c's, from tuning to Brembo brake upgrades and body kits to MyGig upgrades. We all though have experienced just how hard it can sometimes be to source custom and aftermarket parts so have established partnerships with some of the biggest names to bring you a 'one stop' shop for everything 300c from catch cans to lockpicks.
Who are we and what do we offer?

Domestic Shipping
We aim to post/ship stocked items within 24 hours of received payment. Depending on the size and weight of the item/s your order will be sent by either The Royal Mail recorded/signed for postal service or Parcelforce express48 hour parcel delivery service. Confirmation that your order has been dispatched and by which method shall be forwarded to your nominated Email address together with relevant tracking information if applicable.
The Royal Mail Postal Service delivery times
Orders sent via The Royal Mail recorded signed for service should be with you in accordance with their stipulated timescale of 1-3+ days, but please note that once posted we cannot control delivery times. For more information relating to Royal Mail Services please visit their website at www.royalmail.com.
Parcelforce express48 delivery times
Please note The Parcelforce express48 service is Zone/Postcode dependant -
Zone 1 - England, Wales and parts of Scotland excluding the Scottish Highlands & Islands = 2 working day delivery
Zone 2 - Highlands & Islands of Scotland = 3 to 4 working days
Zone 3 - Northern Ireland, Isle of Man & Isles of Scilly = 2 working day delivery
For more information relating to The Parcelforce express48 service please visit their website at www.parcelforce.com
Insurance and liabilities for loss or damage
Please note that standard carrier insurance policies apply to all orders. Once dispatched The Custom 300c Shop shall not in any circumstances be liable to recompense for any item lost or damaged by the delivery service provider and whilst we shall assist in any way we can, it shall in all cases be the responsibility of the recipient to make a claim directly with the carrier for any loss or damage. For further information relating to individual carrier insurance policies please refer to the websites above. Should you wish to apply additional insurance to your order, please contact us for a specific quotation.
Need your item quicker or ordering multiple items?
Subject to stock availability we can of course offer guaranteed next working day delivery services and combine shipping costs on all orders. Please contact us for a specific quotation.
International Postage / Shipping
The Custom 300c Shop are pleased to ship to international customers. Please contact us providing full address details for a quotation. Please note that any local import duties or taxes shall be responsibility of the recipient.


Please read our terms and conditions of business as, by ordering/purchasing goods from us you shall be accepting and be bound by our terms of business
All item specifications and applications have be supplied to us from our distributors or the manufacturers of individual parts and whilst we have indicated specific applications and part numbers/comparisons such as servicing items, it remains the responsibility of the customer to check the item or part is compatible for their application/vehicle.
In some circumstances library photographs have been used to represent some items. Drawings, specifications, particulars, shapes, descriptions, illustrations, application guides and any other information or advising matter are intended to present a general guide to the goods or services.
Whilst the specifications of the item shall be the same, colours/designs of items in some cases may vary.
In the event of product unavailability, out of stock condition or manufacturer's changes to a product we reserve the right to send an alternative product meeting or surpassing the specifications of the original part ordered so long as the replacement part will meet the requirements of the original parts specification and there are no significant changes in appearance.
The Custom 300c shop shall not under any circumstance be liable for direct or indirect damages caused to an individual or vehicle as a result of fitting/installing any part or service item sold by us and any claim for damages must directly with the manufacturer of the product.
All warranties are those as stated by the manufacturer of the products concerned.
In some cases The Custom 300c Shop have branded certain items as Stormtech and the name Stormtech has been used in name only to brand certain items and in no way should be construed as misrepresentation of goods or services.
In a case whereby The Custom 300c Shop dispatches an item in error differing from an order placed, we must be immediately informed of the error and the item returned to us in an unused and undamaged condition. The method of the return of the item shall be dependant on size and weight. For larger/heavier items we shall arrange collection by our carrier. For smaller items the customer should return the item via the Royal Mail and upon our receipt the customer shall receive immediate reimbursement for the postage charge. Under these circumstances the customer may not under any circumstances make any claim against The Custom 300c Shop for any loss of time, profit, business or any other direct or indirect damages caused by the error.
In a case whereby an item is ordered in error by a customer or the customer has changed their mind about a product ordered, we may accept return of the item/s so long as the item is in an unused and undamaged condition and repackaged in original packaging. It shall be the responsibility of the customer for all postage/shipping costs for the return of the item/s and a restocking charge of up to 20% will be deducted from any refund due to the customer. Refunds shall only be granted with the producing of proof of purchase.
All prices listed are inclusive of VAT, but exclusive of post & domestic packing/shipping which shall be indicated at checkout. For International customers please check shipping costs with us prior to ordering, or your order will be automatically cancelled.
The Custom 300c Shop reserves the right to change prices, stock availabilities without notice in accordance with operational or business requirements.
Whilst every effort has been made to ensure that items are priced correctly, should at the time of processing it be discovered an item has been incorrectly indicated, the customer shall be immediately informed and the opportunity to cancel or change the order shall be given.
We reserve the right to charge a credit card surcharge if you elect to pay for your order with a credit card.
When an order is place by the customer, the customers contact details will automatically be added to our mailing list for news, the announcement of new products or services or special offers. To be removed from our mailing list please let us know and you will receive no further contact from us. All personal details shall be treated as confidential and shall not be shared or given to any third party business.
Nothing in our terms and conditions affect your statuary rights as a consumer.
IF IN DOUBT ABOUT ANY OF OUR TERMS OF BUSINESS AND HOW THEY MAY AFFECT YOU OR YOUR ORDER PLEASE CONTACT US PRIOR TO ORDERING