Search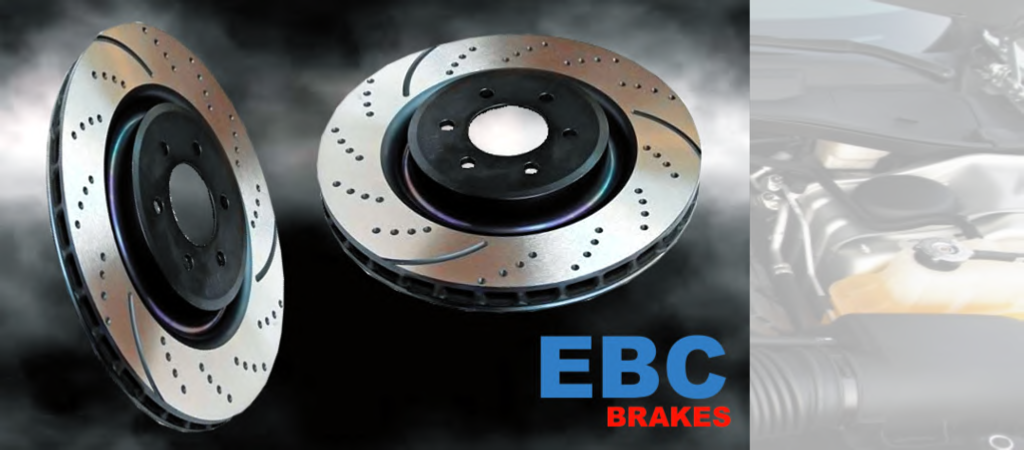 Chrysler 300c Generation 2 / Lancia Thema EBC Turbo Groove Brake Rotors (suit CRD & 3.5L models 2012 > 2015)
EBC Turbo Groove dimpled and slotted brake rotors. Suit all Generation 2 Chrysler 300c / Lancia Thema CRD & 3.6L models 12>15.
EBC Say - The dimple drilled rotor was invented by EBC back in the 90's and has been imitated by many because of its ability to offer pad degassing without "Through Drilling" disc or rotor holes which has been shown to promote rotor cracks.
The wide aperture slots on the EBC units actually draw cool air under the brake pad and rotor interface and help cool the temperatures of the pad contact which can shoot up to well over 1000 degrees at the very heart of the brake pad during heavy braking and can cause brake fade or loss of brake effect.
These "Full sweep" slots on the EBC Sport Brake rotor also help remove dirt dust debris and water from the braking area but without doubt the MAIN benefit of such sport rotors is their ability to maintain a flat and parallel pad surface throughout the lifetime of the brake pad set. With all slotted rotors there will be an increase in air noise as the rotor passes beneath the pads under normal driving and braking.
Some people like this kind of "Turbo" sound and others do not. For this reason EBC also produce the sister range the USR sport rotor range is MUCH quieter yet offers similar performance.
Front £240.99 / Rear £213.99
Photo for illustration purposes, actual item may differ.